Fossil fuels being subsidised at rate of $13m a minute, says IMF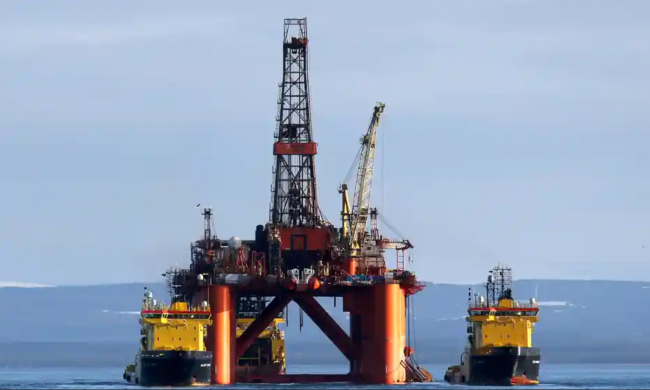 Aug. 24, 2023
Oil, gas and coal benefited from $7tn in support in 2022 despite being primary cause of climate crisis
Fossil fuels benefited from record subsidies of $13m (£10.3m) a minute in 2022, according to the International Monetary Fund, despite being the primary cause of the climate crisis.
The IMF analysis found the total subsidies for oil, gas and coal in 2022 were $7tn (£5.5tn). That is equivalent to 7% of global GDP and almost double what the world spends on education. Countries have pledged to phase out subsidies for years to ensure the price of fossil fuels reflects their true environmental costs, but have achieved little to date.
Explicit subsidies, which cut the price of fuels for consumers, doubled in 2022 as countries responded to the higher energy prices resulting from Russia's war in Ukraine. Rich households benefited far more from these than poor ones, the IMF said. Implicit subsidies, which represent the "enormous" costs of the damage caused by fossil fuels through climate change and air pollution, made up 80% of the total.
Ending the subsidies should be the centrepiece of climate action, the IMF said, and would put the world on track to restrict global heating to below 2C, as well as preventing 1.6 million air pollution deaths a year and increasing government revenues by trillions of dollars. The researchers acknowledged that subsidy reform was politically difficult, but said carefully designed policies that supported poorer households could work, especially if coordinated internationally.
The IMF's findings come as the climate crisis wreaks havoc across the world, from heatwaves, wildfires and floods from the Americas to Europe to Asia.
Cutting fossil fuel subsidies "needs to be the centrepiece of efforts over the next few years to get on track with limiting global warming to below 2C", said Ian Parry of the IMF. "Ideally this is done through carbon pricing [and] some of the revenues from reforms should be used to compensate poor and vulnerable households.
"We are in this situation because it can be very difficult to increase taxes on fossil fuels, not least when countries are acting unilaterally," he said. "We recommend that large emitting countries coordinate on carbon pricing or similar policies to help scale up global action."
Ipek Gençsü, a subsidies expert at the ODI thinktank, said: "The IMF report shows that, at a time when the world is starting to experience worsening impacts of climate change, governments continue to pour fuel on to the fire by providing record levels of subsidies for fossil fuels.
"If we are to have any chance of avoiding irreversible and tragic consequences of climate change, governments simply have to show bolder leadership, by phasing out their support for production and consumption of fossil fuels."
The G20 nations, which cause 80% of global carbon emissions, pledged to phase out "inefficient" fossil fuel subsidies in 2009. However, the G20 poured a record $1.4tn (£1.1tn) into fossil fuel subsidies in 2022, according an estimate by the International Institute for Sustainable Development thinktank. The World Bank reported in June that fossil fuel and agricultural subsidies combined could amount to $12tn (£9.5tn) a year and were causing "environmental havoc".
Canada recently announced plans to end some fossil fuel subsidies. Nigeria, which had been spending four times more on petrol subsidies than on healthcare, removed them in May. However, past subsidy removals often have been reversed after protests.
The IMF analysis found petrol and other oil products accounted for half of explicit subsidies in 2022, with coal accounting for 30% and fossil gas 20%. The biggest subsidisers of fossil fuels were China, the US, Russia, the EU and India. Coal was particularly heavily subsidised, with 80% of it sold at less than half its true cost.
The researchers said the estimate of the total fossil fuel subsidies in 2022 would have been much higher – about $12tn – if they had used higher climate damage costs that were recently published.
The analysis calculated that ending fossil fuel subsidies would cut emissions by 34% by 2030 compared with 2019 levels, representing a large chunk of the 43% cut needed to have a good chance of keeping global heating below 1.5C.
The researchers said that for subsidy reform policies to avoid political backlash and be successful they needed to be phased in gradually, provide financial support to those on low incomes and use the increased revenues productively.
The World Bank report said: "Although [cutting subsidies] will entail demanding policy reforms, the costs of inaction will be far higher."
[Top photo: Ending fossil fuel subsidies should be the centrepiece of climate action, the IMF said. Photograph: Andrew Milligan/PA]