Global freshwater demand will exceed supply 40% by 2030, experts warn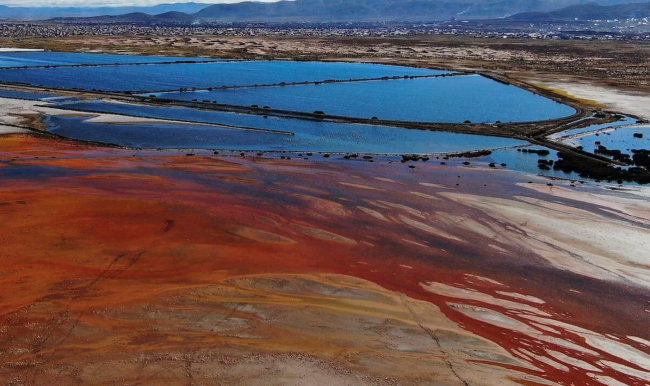 Mar. 18, 2023
Samuel Taylor Coleridge first published the poem "The Rime of the Ancient Mariner" in 1798, but, with the world running out of fresh water, the lines, "Water, water, every where, / Nor any drop to drink," feel timely.
Today, the planet is facing an unprecedented water crisis, with global freshwater demand predicted to exceed supply by 40 percent by 2030, President of the 77th United Nations General Assembly Csaba Kőrösi said at a press conference on the upcoming UN Water Conference, as Down to Earth reported.
"The scientific evidence is that we have a water crisis. We are misusing water, polluting water, and changing the whole global hydrological cycle, through what we are doing to the climate. It's a triple crisis," Director of the Potsdam Institute for Climate Impact Research Johan Rockstrom, who is co-chair of the Global Commission on the Economics of Water (GCEW), told The Guardian.
A Water Action Agenda — voluntary pledges by countries and stakeholders to achieve sustainable development goals — is expected to be adopted at the UN conference being held March 22 to 24 in New York.
"Turning the Tide: A Collective Call to Action," a report published by the GCEW, puts forth urgent actions humans must take collectively to stop the imminent water crisis. The commission said that if the world does not take these steps, the UN's Sustainable Development Goals and climate action in general will fail, the GCEW said in a press release.
According to the report, governments must stop providing agricultural subsidies for the extraction and overuse of water, reported The Guardian. The reckless and wasteful operations of heavy industry like mining and manufacturing must also cease.
The authors of the report point out that water must begin to be managed by countries as a common good, since most depend on each other for the essential resource, and its pollution and overuse threatens the world's water supplies.
"We need a much more proactive, and ambitious, common good approach. We have to put justice and equity at the centre of this, it's not just a technological or finance problem," said GCEW co-chair Mariana Mazzucato, who is a professor at University College London and a lead author of the report, as The Guardian reported.
Rockstrom said most countries get about half their water from the "green" water  — the release of water vapor from the leaves of trees during transpiration — of neighboring nations and don't appreciate the interconnection.
The GCEW report provides seven crucial recommendations, including managing the planet's water cycle as a common good, stopping the underpricing of water, phasing out $700 billion in subsidies for agriculture and water and enabling investments in water sustainability, access and resilience in low- and middle-income nations through the establishment of Just Water Partnerships.
Clean and adequate water for all vulnerable populations, as well as the restoration of wetlands, depleted groundwater supplies and other freshwater systems should also be prioritized, the report said.
"There will be no agricultural revolution unless we fix water," Rockstrom said, as reported by The Guardian. "Behind all these challenges we are facing, there's always water, and we never talk about water."
Next week's UN Water Conference will be the first time the intergovernmental organization has met to discuss water since the first water summit in 1977. "If we are to have a hope of solving our climate crisis, our biodiversity crisis and other global challenges on food, energy and health, we need to radically change our approach in how we value and manage water," Henk Ovink, a special envoy for international water affairs for the Netherlands, told The Guardian. "[This] is the best opportunity we have to put water at the centre of global action to ensure people, crops and the environment continue to have the water they need."
[Top photo: Pollution from mining companies contaminates the Tagarete River which flows into Uru Uru Lake near Oruro, Bolivia on March 27, 2021. Gaston Brito Miserocchi / Getty Images]