New BC LNG Project, Old Lie About Cutting Asian GHGs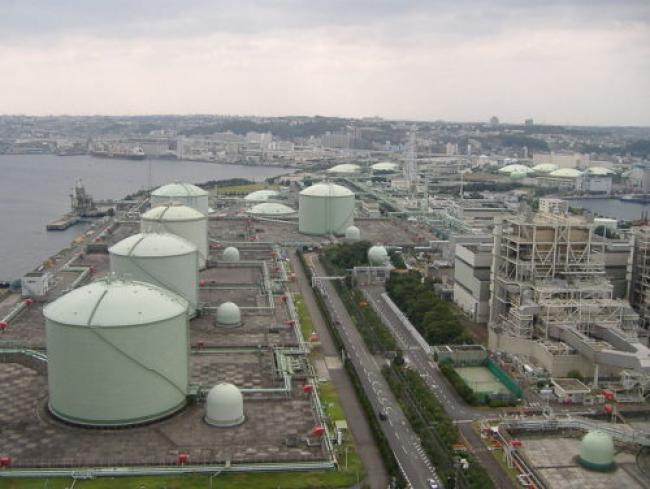 Oct. 23, 2022
B.C. Maintains New LNG Project Will Cut Global Emissions
The Cedar LNG project in British Columbia received some positive regulatory feedback for its plan to produce and export liquified natural gas to Asia, but campaigners and analysts maintain it will undermine Canada's climate ambitions.
Led by the Haisla Nation in conjunction with co-owner Pembina Pipeline Corporation, Cedar LNG plans to operate a floating production facility in Kitimat, B.C., with a goal of exporting the fuel to Asia in 2027, reports the Globe and Mail.
One crucial part of the regulatory process for the facility is a study of Cedar LNG's greenhouse gas (GHG) emissions by the B.C. Environmental Assessment Office (BCEAO). In its 545-page draft report, the BCEAO wrote "Cedar LNG would produce GHG emissions and therefore would not directly have a positive effect on GHG emissions for the province or Canada."
But the project could still "have a positive impact on GHG emissions globally, if the importing countries were to use the natural gas as a replacement for coal in power production," the BCEAO said. Underpinning this claim is the BCEAO's estimate that natural gas-fired electricity generation produces 40% fewer emissions than coal-fired generation—a common justification for gas projects that has largely been laid to waste by the methane emissions from natural gas fracking.
The notion of replacing coal in Asia with B.C. gas also rides on the deeply tenuous assumption that LNG shipped from Canada will be a cheaper option for Asian markets than supplies from closer by, or a lower-carbon option than renewable energy, energy storage, and potentially green hydrogen produced within the region.
Climate and energy analyst Dan Woynillowicz questioned the regulator's conclusion that the project would reduce carbon, recalling that a Quebec regulator faced a similar calculation and ultimately rejected a project last year. "I think it's noteworthy that a proposed LNG plant in Quebec was denied regulatory approval, in part due to uncertainty around whether end-use of the gas risked locking in higher GHG emissions," he tweeted at the time. "An interesting precedent."
Located on the western shore of the Douglas Channel, around eight kilometres from Kitimat, and a few kilometres downstream from where LNG Canada is constructing its own export terminal, Cedar LNG hopes to export three million tonnes of LNG each year to Asia after piping the gas through the contentious Coastal GasLink pipeline.
"By contrast, LNG Canada's project is much larger, with its C$18-billion terminal slated to export 14 million tonnes a year to Asia," the Globe writes.
Large or small, there is no room for LNG export terminals in Canada's climate plan, say environmental activists like David Hughes of Douglas Channel Watch.
In a recent filing to the BCEAO, Hughes warned that Cedar's ripple will have far-reaching effects, especially upstream emissions in northeast B.C. from natural gas extraction through fracking. "It is these greenhouse gas emissions that are the principal concern of Douglas Channel Watch, as they would increase B.C.'s emissions significantly at a time when emissions must be radically reduced to minimize the impact of climate change," Hughes wrote to the BCEAO.
Proponents of Cedar LNG point to the terminal's plan to use electric drive technology to liquefy the natural gas, rather than customary gas-fired turbines. Citing advice from Environment and Climate Change Canada, BCEAO wrote that "Cedar LNG is likely to be one of the lowest emissions intensity producers of LNG globally, largely because of its reliance on renewable electricity from the BC Hydro grid."
The Globe says Cedar plans to emit 0.08 tonnes of carbon dioxide equivalent for each tonne of LNG produced, below B.C.'s "emissions intensity" limit of 0.16 tonnes. But that doesn't speak to the upstream emissions in the fracking fields of northeast B.C., and the use of a carbon intensity measure means the plant will have no absolute limit on its own emissions.
The BCEAO also concluded that the Indigenous-led project would "advance reconciliation, because Haisla Nation would directly own and participate in a major industrial development in their territory and would leverage resources to pursue community goals and build for future generations."
Cedar LNG "is a demonstration of how Canada and B.C. can support Indigenous communities to achieve economic reconciliation," said Haisla Chief Councillor Crystal Smith.
Once the draft is finalized, the BCEAO report will be presented to federal environment and climate minister Steven Guilbeault, who must determine whether the project is in Canada's national interest. The B.C. environment and energy ministers, currently George Heyman and Bruce Ralston, will also make the same decision for the province.
[Top photo: Wikimedia Commons]