Paris: 600 Fake Ads Denounce Climate Conference Hypocrisy Over 600 artworks critiquing the corporate takeover of the COP21 climate talks were installed in advertising spaces across Paris during the United Nations climate summit.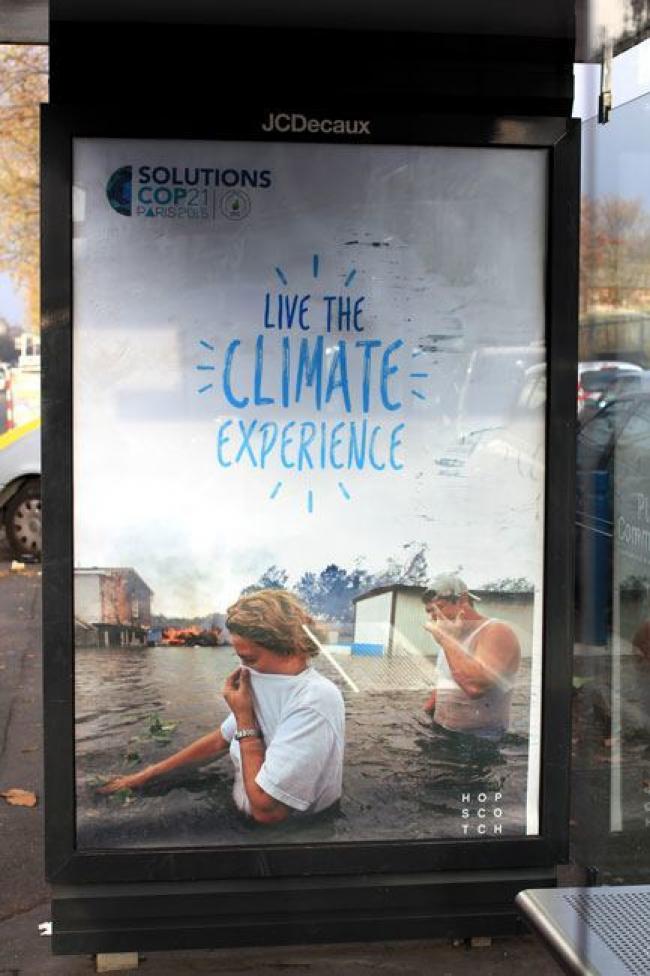 Amidst the French state of emergency banning all public gatherings following the terrorist attacks on 13 November in Paris, the 'Brandalism' project has worked with Parisians to insert unauthorised artworks across the city that aim to highlight the links between advertising, consumerism, fossil fuel dependency and climate change.
The artworks were placed in advertising spaces owned by JC Decaux -one of the world's largest outdoor advertising firms and an official sponsor to the COP21 climate talks. Other prominent corporate sponsors of the climate talks such as AirFrance, GDF Suez (Engie) and Dow Chemicals are parodied in the posters – whilst heads of state such as Francois Hollande, David Cameron, Barack Obama, Angela Merkel and Shinzo Abi also feature.
The artworks were created by over 80 renowned artists from 19 countries across the world including Neta Harari, Jimmy Cauty, Banksy-collaborator Paul Insect, Escif and Kennard Phillips – many of whom featured at Banksy's Dismaland exhibition in England this summer.
Joe Elan from Brandalism said, "By sponsoring the climate talks, major polluters such as Air France and GDF-Suez-Engie can promote themselves as part of the solution – when actually they are part of the problem."