Routes of energy controversy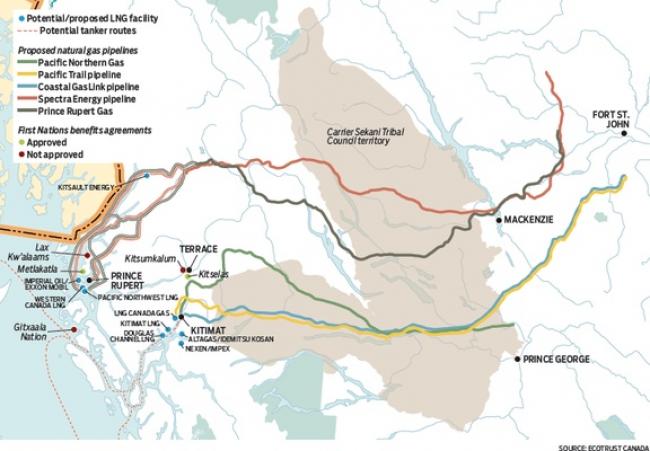 From the Petronas Towers in Kuala Lumpur, what unfolded in B.C. last week must have looked strange.
While the Lax Kw'alaams First Nation was voting against a $1.1 billion offer of cash and land to support Petronas' $11 billion Pacific NorthWest LNG (PNW) project in Prince Rupert, some members were reportedly giving a tentative thumbs-up to the Eagle Spirit Energy refined oil pipeline proposal.
Following a series of community votes that rejected the Petronas offer (plus $108 million worth of land from the province), the Lax Kw'alaams issued a statement affirming its support for liquefied natural gas in general – just not on Lelu Island, due to its potential impact on Flora Bank in the Skeena River estuary.
"Lax Kw'alaams recognizes the positive economic impacts for all British Columbians that might result from a positive final investment decision by PNW," Lax Kw'alaams Mayor Garry Reece said in a press release. "Lax Kw'alaams will continue to work with PNW in good faith to find a solution."