SFU student union gets 13 student associations to sign anti-TMX letter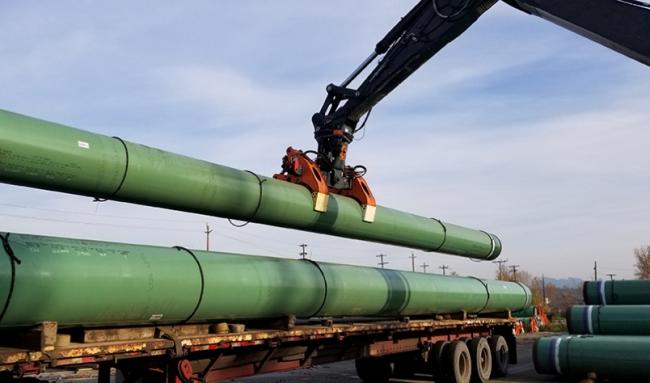 SEPTEMBER 4, 2020
Thirteen groups representing 180,000 post-secondary students across the country are backing a call by SFU's student union for the federal government to reconsider the Trans Mountain pipeline expansion.
The Simon Fraser Student Society has penned a letter, which says TMX is "not only unprofitable and unsustainable, but violates the sovereignty of the First Nations whose unceded ancestral lands the expansion trespasses."

Thirteen student groups are listed among the 29 signatories on the letter, which was initiated by SFSS's Justice, No Pipeline group and DogwoodSFU.
Among the signatories are the SFU Graduate Student Society and the Society of Arts and Social Sciences. The student groups are backed by, among others, SFU's faculty association, the Sustainabiliteens, the Wilderness Committee, Burnaby Residents Opposing Kinder Morgan Expansion and the Green Party leadership campaign of former Burnaby North-Seymour candidate Amita Kuttner. Student unions from McMaster, Concordia and McGill universities have also signed on.
"As part of the project, the Burnaby Mountain Tank Farm facility is also set to expand, which poses a huge risk to the thousands of students at Simon Fraser University (SFU) and Burnaby Mountain residents," the letter reads.
"The environmental risks related to potential spills along the pipeline and increased tanker traffic on the coast include the devastation of nearby communities and wildlife."
It also notes the route crosses delicate spaces, including the Lightning Rock burial site of the Sumas First Nation and the Coldwater Indian Band's aquifer.
"Indigenous leaders in B.C. and all across Canada have been very vocal in opposition of the pipeline expansion, yet the Canadian government is violating the rights of the First Nations on whose stolen and unceded lands the pipeline is being built," said SFSS president Osob Mohamed in a written statement.
"We are calling on the federal government to uphold their promises of reconciliation and addressing the ongoing climate crisis by stopping the pipeline expansion immediately."
In a news release, organizers pointed to the federal Liberals' commitment to "an ambitious green recovery" from the economic downturn that resulted from the pandemic.
"The upcoming speech from the throne presents an opportunity for the government to demonstrate its commitment to this path by investing in clean energy instead of the Trans Mountain expansion project," reads the news release.
[Top photo: Photograph By TRANS MOUNTAIN]