Site C dam - campaign and court case updates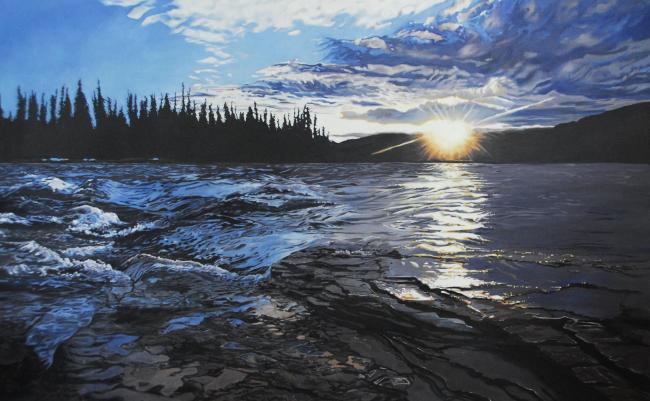 While BC Hydro has begun some construction work on the Site C dam, we want to assure you that the battle to protect the Peace is far from over! We have a strategy, we have a plan, and over the next year –– we will be pulling out all the stops!
The Treaty 8 First Nations are putting all they have into their legal strategy to stop to this destructive and unnecessary dam. The hearing on the request for a judicial review of the construction permits issued for Site C will be coming up very soon - November 18-20th in Victoria.  
The Treaty 8 First Nations are also appealing the Federal Court's judgement of August 28th.  They are requesting consideration of a number of issues, including the constitutional obligation of Cabinet in its decision on Site C, the standard of review used and the ability to address the First Nations' concerns in a judicial review versus a full civil trial.
Learn more about Treaty 8 legal cases here.
Meanwhile, the Peace Valley Landowner Association also continues to pursue legal action against Site C.  They are appealing the BC Supreme Court ruling which dismissed its court challenge on the issuance of the environmental assessment certificate for the dam.  The PVLA is arguing that the ministers must consider the recommendations made by the Joint Review Panel and that not to do so undermines the environmental assessment process.  Details on the PVLA's court action can be found here.
As part of our continuing campaign, we will urge the new federal government to respect UNESCO's request to halt any work that would cause irreversible damage to the Peace Athabasca Delta – a World Heritage Site.  There are plans for a UNESCO mission to the delta in the spring of 2016 to investigate threats to the delta from Site C and other projects.
We are also very encouraged by numerous initiatives being undertaken by people all over the province in support of our campaign including:
NDP, Green and Independent MLA's speaking out against Site C in the BC Legislature
rallies in Vancouver, Victoria and Fort St John, and a solidarity walk on the Peace River
letters to the Water Comptroller concerning use of Site C reservoir water
 release of My Peace River by Miss Quincy and Twin Peaks
coverage of Site C on location in Hudson's Hope by CBC Radio West
new blog site explaining the lack of need for Site C by Dan Potts, former executive director of the BC Association of Major Power Customers
Through the fall, we will be mobilizing farmers and communities in the Fraser Valley to speak out for the uniquely productive farmland in the Peace Valley that would be destroyed by Site C. There will be billboards, signs on farmers' land, and events with Peace farmers and farmland defenders!
For the Peace,

                                                             

Andrea Morison                                                                Ana Simeon
Peace Valley Environment Association                             Sierra Club BC
(end of post)