Teck withdraws application for Frontier oilsands mine, citing debate around climate policy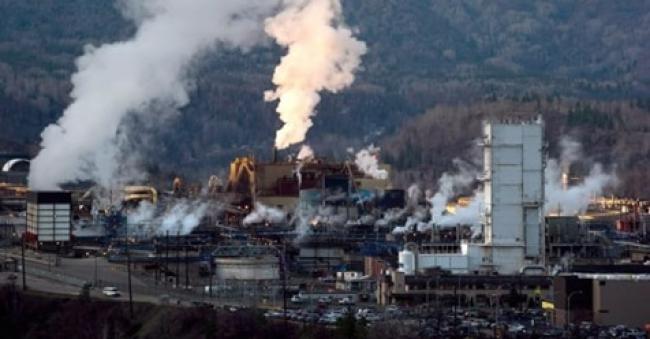 Feb 23, 2020
Announcement came hours after Alberta announced it struck deal with First Nations over project
Vancouver-based Teck Resources has withdrawn its application to build a massive oilsands project in northern Alberta.
The federal government was slated to make a decision on whether or not to approve the $20.6-billion, 260,000-barrel-per-day Frontier project next week.
Sources close to the project confirmed to CBC News the application was withdrawn.
"We are disappointed to have arrived at this point," CEO and president Don Lindsay wrote in a letter addressed to federal Environment Minister Jonathan Wilkinson, posted to the company's website Sunday evening. "Teck put forward a socially and environmentally responsible project that was industry leading and had the potential to create significant economic benefits for Canadians."
Lindsay wrote that customers want policies that reconcile resource development and climate change — something that Canada has yet to achieve.
"Unfortunately, the growing debate around this issue has placed Frontier and our company squarely at the nexus of much broader issues that need to be resolved. In that context, it is now evident that there is no constructive path forward for the project," he wrote.
Company isn't shying from controversy, CEO says
But, he said he wanted to make it clear the company isn't shying away from controversy.
"The nature of our business dictates that a vocal minority will almost inevitably oppose specific developments. We are prepared to face that sort of opposition," he wrote. "Frontier, however, has surfaced a broader debate over climate change and Canada's role in addressing it. It is our hope that withdrawing from the process will allow Canadians to shift to a larger and more positive discussion about the path forward."
The news came just hours after the Alberta government announced it had struck deals with two First Nations over the proposed project, which would have been located 110 kilometres north of Fort McMurray.
The province said the agreements with the Mikisew Cree and Athabasca Chipewyan First Nations address bison and caribou habitats and protect Wood Buffalo National Park. 
In July 2019, a joint federal-provincial review panel recommended the mine be approved, saying the economic benefits outweighed what it described as significant adverse environmental impacts. 
Teck's website states the project would have created 7,000 construction jobs, require up to 2,500 workers to operate, and bring in more than $70 billion in government revenue.
But the project was expected to produce about four million tonnes of greenhouse gas emissions per year over its 40 year lifespan, and disturb 292 square kilometres of pristine wetlands and boreal forest — although that whole area wouldn't be mined at once.
"The promise of Canada's potential will not be realized until governments can reach agreement around how climate policy considerations will be addressed in the context of future responsible energy sector development," Lindsay wrote. "Without clarity on this critical question, the situation that has faced Frontier will be faced by future projects and it will be very difficult to attract future investment, either domestic or foreign."
Alberta Premier Jason Kenney said on Friday that if Teck was vetoed by the federal government, it would send a devastating message to prospective investors.
On Friday, Teck released disappointing fourth quarter results, saying global economic uncertainty negatively impacted commodity prices.
[Top photo: Teck Resources' zinc and lead smelting and refining complex is pictured in Trail, B.C. (Darryl Dyck/The Canadian Press)]