Trudeau promised a transition strategy for oil-and-gas workers, now it's rarely mentioned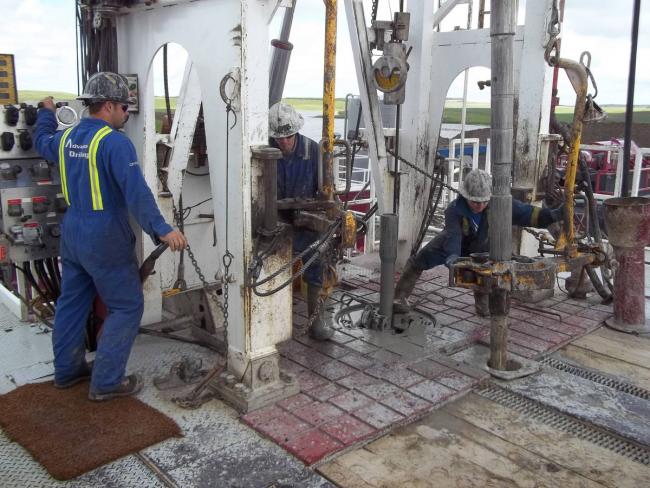 Jun 7, 2021.
Trudeau promised a transition strategy for oil-and-gas workers, now it's rarely mentioned: Prime Minster Trudeau promised a transition strategy for oil-and-gas workers during the 2019 federal election, but the Liberal government hasn't produced one yet and it will be more difficult the longer the Liberals wait
As part of his Liberals' 2019 election platform, Mr. Trudeau pledged that they would introduce a "Just Transition Act" to give workers and communities reliant on the fossil fuel industry "the training, support and new opportunities needed to succeed in the clean economy."
The case for that sort of effort - which could involve everything from attempts to provide displaced workers with green jobs to early retirement supports - keeps getting stronger. This spring, the International Energy Agency called for an end to new oil and gas projects, while in a single day three of the world's biggest fossil fuel companies - Royal Dutch Shell , ExxonMobil and Chevron - suffered court or shareholder-vote losses related to their emissions records and plans.
But despite recent projections by bank economists that up to 450,000 Canadian jobs from the oil-and-gas industry could be lost during the push to net-zero emissions by 2050, there has been no discernible movement on the strategy, and the government rarely mentions it.
That's likely because it requires a lot of hard, fraught work that the Liberals didn't fully consider when they made the commitment in the midst of a campaign.
Standing in their way are information gaps on the challenge itself, and the daunting need to bring together a multitude of interests to meet it. Not to mention the sensitivity of advancing policies to manage an industry's decline owing to global forces, when parts of the country where that industry is centred suspect Ottawa of actively wanting to shut it down.
But difficulty is not an excuse for inaction. And there's little time to waste in beginning the work of building a comprehensive plan to ensure that potential losers from the clean-economy shift wind up winners instead.
Ottawa provides $2.4-billion to get oil and gas workers back on the job
Initiatives offer new career path in tech for oil and gas workers, but concerns remain over lack of opportunities
Nearly a third of oil and gas workers faced pay cut in 2020 due to pandemic, survey shows
If the government is still grasping for a starting point, it might want to begin with developing the necessary data to understand who exactly we're talking about when we talk about oil-and-gas workers.
"This issue of labour market information, I can't stress enough how important it is," says veteran labour economist Jim Stanford, who recently produced a just-transition report for the Centre for Future Work and Environmental Defence Canada.
At its most basic level, that undertaking would require establishing exactly how many jobs are at risk, which is disputed. Mr. Stanford, for instance, thinks it's significantly lower than the 450,000 number, which came out of a report released this spring by TD Economics, examining the energy transition's impact on workers. (The disparities arise partly from disagreements about how many indirect jobs the industry supports.)
But it would also involve working with the industry to figure out who those workers are exactly, to develop a better idea of what their futures could hold. How many are close enough to retirement age that phase-outs of their jobs could be managed without layoffs? How many are early enough in their careers that they may need to find new jobs? What transferable skill sets do they have? Which communities are likely to be hardest hit?
The more those sorts of questions have reliable answers, the more it should be possible to begin tailoring policies needed in the decades ahead.
That includes efforts to help some workers move to clean-energy sectors supposed to gradually take over from fossil fuels, bolstered by more interventionist industrial strategy that Ottawa has flirted with but not yet fully embraced.
Francis Fong, one of the authors of the recent TD report, says that beyond taking inventory of the fossil fuel work force's current skill set, the focus needs to be on determining "what skills they'll need" and then establishing retraining programs. And like many others, he suggests that to the extent that the federal government subsidizes clean-technology investments, it target them as much as possible toward communities - in Alberta, Saskatchewan and Newfoundland and Labrador - likely to lose fossil fuel jobs.
Any serious, data-driven plan will also have to account for the many workers who wouldn't easily be able to slide on over into the green economy.
Plenty of potential support mechanisms for people in those situations pop up in studies of transition strategies. Ottawa could help bridge pensions to allow early retirements. It could work with the oil-and-gas sector to ensure that laid-off workers get first crack at open jobs at companies still operational. It could help create new jobs through infrastructure projects in communities likely to be hardest hit by layoffs. It could help with relocation costs where needed.
Many of these ideas are familiar to the Liberals, because they were included in a 2019 report by a federal task force on a just transition for coal workers. But the fact that few of them have been implemented - despite that industry's work force being much smaller, and its timeline for job losses more predictable because of the federal target of eliminating all remaining Canadian coal power by 2030 - points to the arduousness of this sort of undertaking.
Part of the challenge, especially with an industry as complex as oil-and-gas, is that it's not something Ottawa can do on its own. A just-transition report this spring by the International Institute for Sustainable Development called for a tripartite process involving employers and unions alongside government. One of that report's authors, Vanessa Corkal, stressed in an interview that while the federal government can set the strategy at a high level, it also should give leeway to affected communities to steer the specifics.
To manage all this, the general consensus among advocates is that transitional policy will at least need its own department within a federal ministry, if not its own dedicated minister. Mr. Stanford goes further, suggesting the government create an organization to serve as a "transition authority" that could compel fossil fuel companies to work with it, potentially including requirements such as advance notice of planned shutdowns.
The more interventionist these sorts of policies get, the more susceptible they will be to backlash in the very places they're aimed at helping, amid worries about accelerating companies' exit. It may not help ease that suspicion that most of the advocacy on this sort of work force transition has thus far come from the left of the political spectrum.
But governments do no favour to workers and their communities by shying away for fear of discomfort - as past experience demonstrates.
By the end of the 20th century, there were signs that the country's traditional manufacturing sectors (heavily centred in Ontario) were likely to face big job losses, because of global economic shifts largely beyond Canada's control. Policy makers mostly glossed over that reality until the decline was accelerated by the 2008 recession, by which point it was too late to avoid high unemployment levels and hollowed-out communities.
There's still time to avoid that sort of fate in places oil jobs will remain for years to come. But the need to start doing the work was evident when Mr. Trudeau made his campaign promise. It's getting more so by the day, and it's not going to get easier the longer it's put off.
[Top photo: Roughnecks operate a drilling rig for Crescent Point Energy near Oungre, Saskatchewan on June 20, 2012. Prime Minister Justin Trudeau promised to create a strategy to retrain oil-and-gas workers in the 2019; however, since the election, the issue is rarely mentioned, despite projections that up to 450,000 jobs in the sector could be lost. STAFF/REUTERS]