Urgent: What's after peak oil - Trudeau Government Invest $110 Billion to Transform our Industry and our Future - SIGN THE PETITION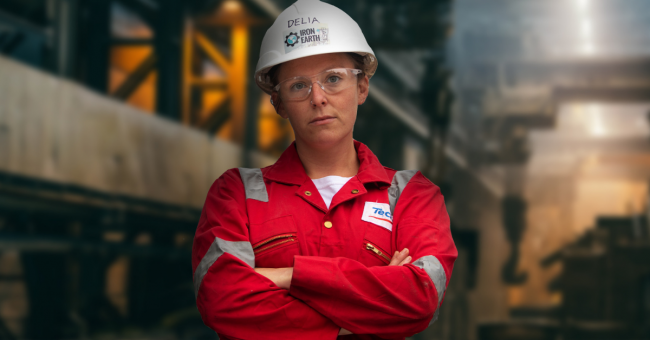 Oil giant BP just announced that the world has likely hit peak oil and demand will decline rapidly into the future.[1] Meanwhile, workers across the country are struggling with the economic effects of the COVD-19 pandemic. 
As fossil fuel industry workers, and friends and family of those in the energy industry, we know fossil fuels have contributed significantly to our lives and economy. We also know it's time to forge a sustainable energy future that creates over a million new careers. 
That's why we have developed a four point plan to rapidly mobilize our workforce and upgrade our economy to meet the demands of this transition and recovery. 
But in order to create these jobs and make a green recovery happen, we need massive federal government investment now. 
This week, the federal government will decide what our economic recovery will look like. This is our chance to win bold federal investment and ensure long term job security for every energy worker in Canada.
Will you sign our petition to the Trudeau government now calling for a $110 billion investment in a green recovery?
There are signs that the federal government is open to a green and fair recovery, but powerful lobbyists are pushing them to stick with a meek business-as-usual plan.
If thousands of fossil fuel workers call for serious federal investment in a green and prosperous transition, we can push Ottawa to act and make sure Canada doesn't miss out on the jobs, technology, and future we all deserve. 
Will you sign the petition now to tell the Trudeau government that Canada can't afford to miss out on the jobs, technology, and future we all deserve? 
Iron & Earth developed our four point recovery plan based on the needs and priorities of our fossil fuel sector and Indigenous worker membership. The plan lays out the path to energy transformation - lead by energy workers. The four recommendations are: 
A National Upskilling Initiative to rapidly upskill fossil fuel industry and Indigenous workers for careers in the net-zero economy
A National Repositioning Initiative to retool manufacturing capacities and pivot business services to support net-zero industries 
A National Retrofit & Repurpose Initiative to reduce carbon intensity of existing infrastructure and repurpose old infrastructure for new uses
A National Nature-Based Solutions Initiative to support and strengthen ecosystems, carbon sinks and green infrastructure
Federal investment of $110 billion over 10 years will create good energy careers and move Canada towards zero emissions. But we need to show the Trudeau government that there is overwhelming support for this kind of historic investment in energy workers and the economy.
Learn about our plan here and sign the petition for a green recovery now
We will deliver your messages directly to the federal government on behalf of energy workers and their supporters across the country.
Canada's energy workers have the skills needed to build the new, net-zero economy and kickstart Canada's recovery from the pandemic. Now, the federal government needs to invest in workers so that we can transition our economy at the scale and pace that our emissions targets demand.
$110 billion may seem like a lot of money, but it's in line with what other organizations are calling for, including Corporate Knights and the Canadian Labour Congress.[2,3] And this kind of investment is being made elsewhere in the world, such as the recent EU recovery deal that includes the equivalent of over $800 billion CAD towards green projects over the next seven years.[4] 
Join us by signing the petition now. 
https://www.ironandearth.org/prosperous_transition_plan
In hope and action,

Bruce, Andrea, Lliam, and Adam on behalf of the Iron & Earth team
Iron & Earth