Will Sea Lions Slow the Construction of Woodfibre LNG? (Or Will Project Conditions Be Relaxed?)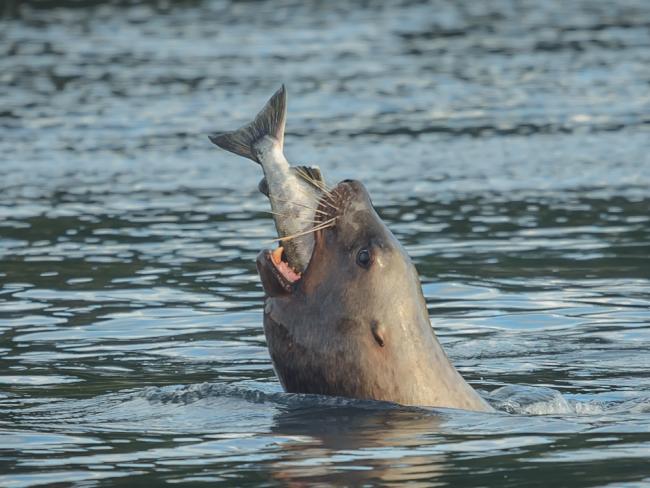 Dec. 13, 2022
The company says the animals' 'ubiquitous presence' will cause 'regular and prolonged full project shutdowns.'
Construction on the Woodfibre LNG project in Squamish is set to take off in 2023, but the "curious and gregarious" nature of sea lions could make the construction "neither technically nor economically feasible."
Woodfibre LNG raised this concern with the Impact Assessment Agency of Canada, which has published proposed changes that would create less stringent rules for construction activities impacting seals and sea lions.
The Woodfibre LNG facility is to be located seven kilometres southwest of Squamish on the northwestern shoreline of Howe Sound. In January, Enbridge and Pacific Energy announced they would jointly invest in the construction and operation of the 2.1-million-tonne-per-year LNG export facility with 250,000 cubic metres of floating storage capacity.
To protect marine mammals from underwater construction noise, the project conditions require work to be halted if marine mammals enter an underwater noise impact area — which varies by construction activity. The 14-page document states that sea lions' "ubiquitous presence" in Howe Sound would cause "regular and prolonged full project shutdowns."
The proposed solution is to change the underwater noise impact area boundaries for seals and sea lions, allowing them to stray closer to construction before triggering a shutdown. The justification for relaxing the rules is that, unlike whales and dolphins, sea lions can raise their heads out of the water for an extended period of time or exit the water entirely to avoid acute underwater noise, the document explains.
Woodfibre LNG also noted that Steller sea lion populations are stable and growing and harbour seal populations are stable in Howe Sound.
Woodfibre LNG is "trying to reduce their responsibility and eliminate some of the conditions that they have," said Tracey Saxby, a co-founder of My Sea to Sky, a grassroots environmental organization focused on protecting Howe Sound.
"They're trying to minimize the area that they need to manage," Saxby said. She stressed that all creatures who live underwater rely on sound, with impacts from top to bottom throughout the food chain.
As it stands, marine mammals would have to avoid a 7,322-metre radius around impact pile installation, Woodfibre LNG said in its submission to the agency. That will still be true for whales and similar creatures, but the proposed changes would allow seals and sea lions to reach a distance of 125 metres, where underwater noise levels reach 190 decibels.
Ocean Watch Canada warns underwater noise from shipping, construction, recreation and shoreline development has doubled in intensity every decade since the 1950s and impedes whales' and other creatures' ability to hunt, communicate, rest and breed.
The Impact Assessment Agency of Canada wrote that modifying these conditions "would not increase the extent to which the effects of the project, as assessed during the environmental assessment, are adverse."
The agency announced the start of a one-month public comment period on Nov. 17. The short comment period and lack of advance notice make it difficult for My Sea to Sky to hire experts to review the proposed changes in order to make a detailed submission, said Saxby.
[Top photo: Steller sea lions, such as the one pictured here eating a salmon, often frequent the Howe Sound and would interrupt construction of the Woodfibre LNG project unless changes are made to the project conditions, the company says. Photo via Shutterstock.]