Updated: Most of Trans Mountain pipeline expansion in Kamloops to start in September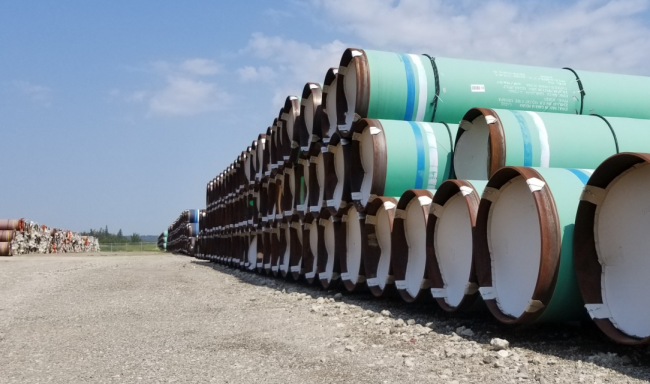 Updated: Most of Trans Mountain pipeline expansion in Kamloops to start in September
The mayor of Kamloops says physical construction on the Trans Mountain pipeline expansion isn't expected to start here now until September.
Ken Christian says pre-construction work is still happening at the yard on Mission Flats Road with about 100 employees.
"What they have decided to defer is the river crossing project, which would be down by the airport. And my latest communication with them is that it would probably start up sometime in September."
Last week, Trans Mountain told NL News construction will start in June in the Kamloops Urban Area.
Yesterday, Trans Mountain clarified that the KUA is only a seven-kilometre stretch of the pipeline expansion, which will have 28 km within Kamloops city limits.
There is other work slated to start later in the summer and fall, such as the horizontal directional drill under the Thompson River," the company says in an email.
Christian says the project will be critical for the economic recovery of in Kamloops from the pandemic. And he says it will be critical to the city's utility tax base as well.
"Because once that asset is complete, it will be taxes as an asset and that goes into our utility funding, and that, in fact, helps residential taxpayers in this community… So it has to be done safely, and as for when they are comfortable they can do that, that's when it will happen."
(Photo: Trans Mountain)