BC Hydro seeks injunction against Site C dam protesters in province's north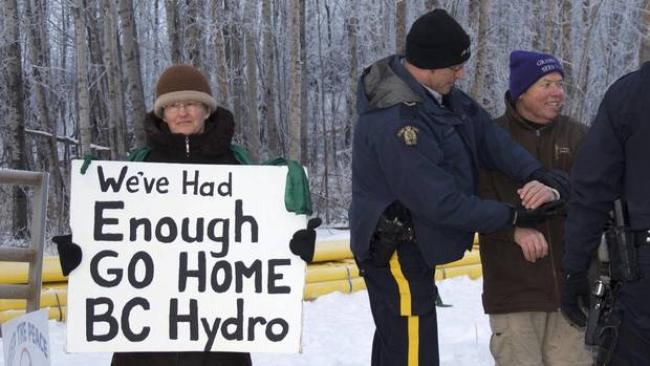 A months-long dispute is heating up between BC Hydro and a small group of First Nations and landowners who are protesting the construction of the $9-billion Site C dam.
The power utility has filed a notice of civil claim in B.C. Supreme Court, seeking an injunction that will prevent protesters from stopping work in and around an area on the south bank of the Peace River near Fort St. John, B.C.
The notice was filed on Tuesday, one day after the protesters issued a three-point plan calling for the temporary suspension of land-clearing operations, construction work and federal approvals.
The protesters also want further reviews of the project — and constitutionally protected Treaty 8 rights — by the BC Utilities Commission and the federal government respectively.
Named in the notice are Ken and Arlene Boon of the Peace Valley Landowner Association; Verena Hofmann, a former staff member of the Treaty 8 Tribal Association; Esther Pedersen of Fort St. John; Helen Knott of the Prophet River First Nation; and Yvonne Tupper, whose address and profession were not listed.