Is BC LNG Really Green?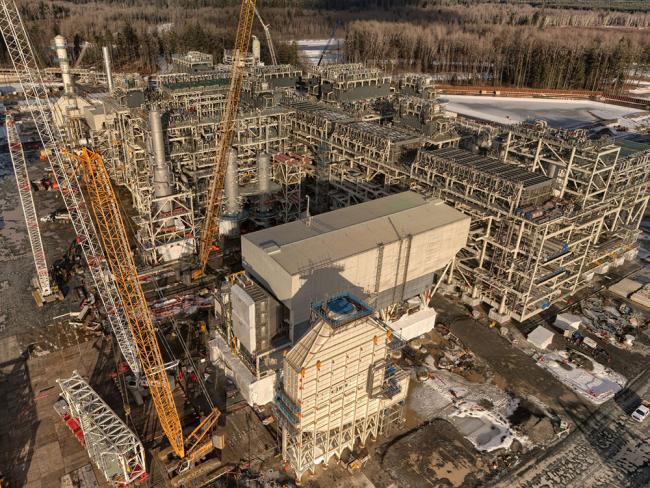 Mar. 16, 2023
BC Liberal Leader Kevin Falcon says exporting more liquefied natural gas from British Columbia will help reduce greenhouse gas emissions and fight climate change.
But is he right?
"I think it's important to recognize that we are global citizens," Falcon said in a recent response to a question about proposed LNG projects waiting for decisions from B.C.'s provincial government.
"We have an obligation to do our bit to help the world transition from dirty power, like coal-fired power in India and China and to a lesser degree in Japan, onto LNG, which would reduce emissions from those jurisdictions by up to 50 per cent."
One of the projects Falcon wanted to see proceed is the proposed Haisla majority-owned Cedar LNG floating facility in northwestern B.C. The government announced Tuesday that it been approved.
While Premier David Eby and other B.C. officials participating in the announcement focused on how Cedar LNG would run on electricity from BC Hydro and could fit within the legislated emission reductions targets set in the CleanBC climate plan, Haisla Chief Coun. Crystal Smith said the decision "represents an acknowledgement of the work we are doing to take action on climate change while also looking for further opportunities to reduce global greenhouse emissions."
The argument that B.C. LNG will help reduce emissions in other countries is one industry boosters including the Canadian Association of Petroleum Producers and the Alberta government's Canadian Energy Centre have made for years.
"LNG Canada and Woodfibre LNG could reduce emissions in Asia by up to 93.5 million tonnes per year," according to CEC promotional material. "That's more than B.C.'s TOTAL emissions in 2020."
And CAPP argues that LNG from Canada is "65 per cent less carbon intense than coal for electricity" after taking into account all emissions from production, transportation and combustion.
The CAPP website cites America Geosciences 2022, but does not include a link to the original material. A CAPP media contact provided links to a 2020 study and a 2015 report in response to a question about what the calculations included.
David Hughes, an energy analyst who was a scientist and research manager for 32 years with the Geological Survey of Canada, says claims that exporting LNG will reduce overall global greenhouse gas emissions rely on "ignoring some of the inconvenient facts" and being selective about what's included in the calculation.
"The reason they can say that is because they haven't looked at the full lifecycle of emissions," Hughes said. "It's true that if you look at burner tip emissions from gas-fired electricity generation plants compared to coal-fired, if you just look at the emissions for a given amount of heat, basically gas is about half the emissions of coal at the burner tip."
But the calculation ignores what it takes to get each fuel to where it's going to be burned. In the case of LNG, it leaves out the emissions from drilling the well, producing the gas, putting it in a pipeline, liquefying it, putting it on a ship, moving it across the ocean, then regasifying it.
Aside from the energy used, at each stage there are leakages of methane, a much more potent greenhouse gas than the carbon dioxide that's produced when coal or gas are burnt, said Hughes, noting that recent studies have found that those fugitive emissions have long been underestimated.
"The first thing politicians do is they ignore the upstream emissions of getting the gas to the power plant," said Hughes, adding there are substantially fewer upstream emissions from producing coal. "And then they assume the gas is going to be displacing old coal plants in China."
In reality, however, as China rapidly grows its economy it is already closing older coal plants and replacing them with both gas plants and modern coal plants that are much more efficient than older ones.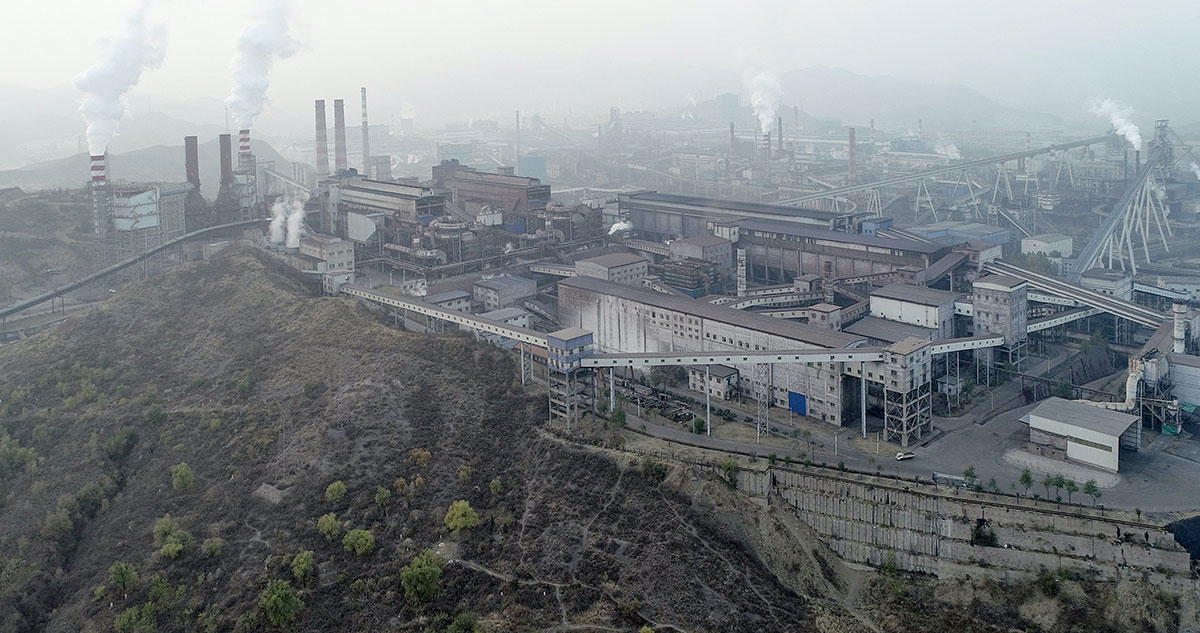 "The new infrastructure is some of the most efficient in the world," said Hughes. "Would the gas be displacing an old coal plant, or would it be an incremental choice for China?... They need all of the electricity they can get."
Peter McCartney, climate campaigner for the Wilderness Committee advocacy group, said the argument that LNG is replacing coal is "a total oversimplification of how energy markets work."
LNG from B.C. could just as easily be replacing nuclear power in Japan or renewable sources like wind or solar anywhere, all of which have lower emissions, he said. "You can't make the argument in a credible way that it's a one-for-one substitution of gas for coal."
There's also an issue with timelines, McCartney said, arguing it could ultimately be more beneficial to keep a coal plant running for a couple more years before replacing it with renewable energy than it would be to build a new gas plant that is going to run for 50 years or more.
"Locking in fossil fuel infrastructure for decades to come can't be a climate solution," he said. "We would be admitting defeat in the effort to limit climate change and global warming to safe levels."
Bottom line, Hughes said, LNG from B.C. will contribute slightly fewer greenhouse gas emissions than coal over 100 years, but significantly more over the first 20.
And with global warming already having significant impacts including wildfires, floods, droughts and heat waves, "arguably what happens in the next 20 years in terms of emissions is pretty important."
The more LNG projects that are built the harder it will be for the province to meet its own emission reduction targets.
The province's CleanBC plan includes a legislated goal of a 40-per-cent drop below 2007 levels by 2030, with deeper cuts by 2040 and 2050. The government missed a previous goal of a 33-per-cent reduction by 2020, with emissions instead remaining more or less unchanged from 2007 levels.
On Tuesday, along with approving the Cedar LNG proposal, the B.C. government announced a new "energy action framework" it says will cap emissions from the oil and gas sector to ensure it meets the emissions reduction target the government has set for it for 2030.
Even if it were true that B.C. LNG would displace coal in China, Hughes said, "All the upstream emissions in B.C. are going to completely blow the targets. And it's not true, to boot." 
[Top photo: LNG Canada's Kitimat project will reduce global emissions, say proponents. Critics say it will bring a big increase in its first few decades. Photo from LNG Canada.]