Whose police? RCMP unit acts as a private security force, critics say - The Fifth Estate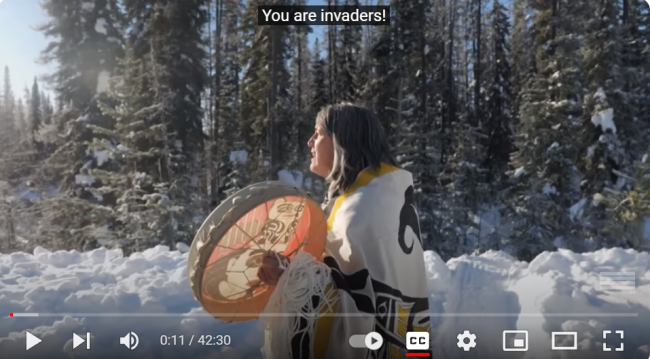 November 3, 2023
Watch here: https://www.youtube.com/watch?v=kQO2RIytszY
147,806 views Nov 3, 2023 #Investigation #Police #RCMP
A controversial RCMP unit in B.C. acts as a de facto private security force for resource companies, and not for public safety, according to critics and many Indigenous communities. The Fifth Estate's Steven D'Souza uncovers leaked documents that show how industry leaders influenced RCMP bosses who are part of the Community-Industry Response Group (C-IRG).
Subscribe for more videos from The Fifth Estate: http://bit.ly/25W8cpn
Connect with The Fifth Estate online: Website : http://bit.ly/1d0FBxq
Instagram : http://bit.ly/25W8SLs #Police #RCMP #Investigation
About The Fifth Estate: For more than four decades, The Fifth Estate has been Canada's premier investigative documentary program. Hosts Bob McKeown, Mark Kelley and Steven D'Souza continue a tradition of provocative and fearless journalism. The Fifth Estate brings in-depth investigations that matter to Canadians — delivering a dazzling parade of political leaders, controversial characters and ordinary people whose lives were touched by triumph or tragedy.
Whose Police?
producer/director Laurence Mathieu-Leger
writer Steven D'Souza
research producer Lynette Fortune
video editor Morna Scott-Dunne
senior videographers Andy Hincenbergs Joe Fiorino
second camera/drone Alexi Liotti
additional footage Alexi Liotti | Kincentric Cinema and Colm Keating Arvin Singh Dang Kristy Morgan Michael Toledano
archival material Amber Bracken Bryan Smith | Reel Water Productions Coastal GasLink Pipeline Facebook | Digital Smoke Signals Instagram | GavinvRose POND5 RCMP VIMEO X | @MattMcGorry X | @TorranceCoste YouTube | Aunty Skoden YouTube | IMAVI Independent Media Association YouTube | Ola Cholewa YouTube | Rutabaga
special thanks Glenn Reid
theme music Steve D'Angelo
graphic designer Froilan Untalasco
graphic director Jeff Goldhar
visual research Leslie Morrison
media management Astoria Luzzi
post audio Ron Searles
colourist Scott McIntyre
rollout producer Leanne Stepnow
social media producers Alex Midgal Britt Purdy
digital producer Janet Davison
project manager Victor Kerr
resource coordinators Marc Cormier Sam Nar
associate director Nanci King
packaging editor Alessia Protomanni
coordinating associate director Rhonda Kirkpatrick
senior producer Emmanuel Marchand
executive producer Allya Davidson
original broadcast November 3, 2023