'Beginning of the End' for Oil and Gas as IEA Predicts Pre-2030 Peak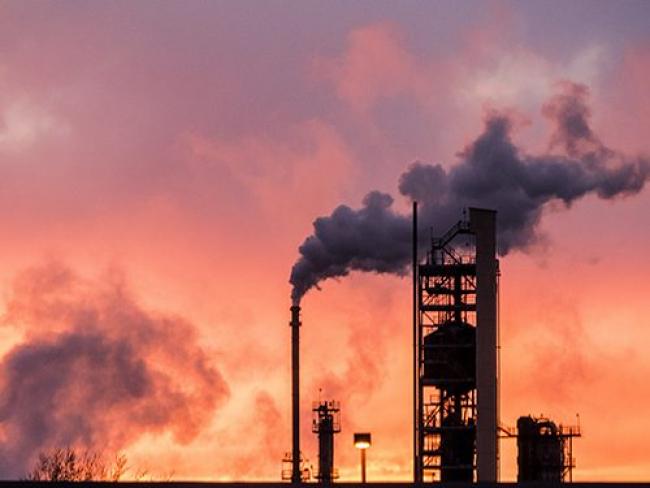 Sept. 19, 2023
Global oil and gas demand will start to fall before 2030, marking the "beginning of the end" of the fossil fuel era, the International Energy Agency (IEA) declared last week, in an op ed penned by Executive Director Fatih Birol.
But even so, the decline in demand will be "nowhere near steep enough to put the world on a path to limiting global warming to 1.5°C," Birol concludes in a post for the Financial Times. "That will require significantly stronger and faster policy action by governments."
While Birol says energy supply concerns and the limits of countries' current policies still dictate new investment in oil and gas, the latest edition of the IEA's annual World Energy Outlook will still point to a new era of fossil decline when it's released next month.
"There's a taboo in the traditional energy sector against suggesting that demand for the three fossil fuels—oil, gas, and coal—could go into permanent decline," Birol writes. But "this age of seemingly relentless growth is set to come to an end this decade, bringing with it significant implications for the global energy sector and the fight against climate change."
Even without new policies to get runaway climate change under control, "the world is on the cusp of a historic turning point," he explains. "This is the first time that a peak in demand is visible for each fuel this decade—earlier than many people anticipated." The "remarkable" shift is "primarily driven by the spectacular growth of clean energy technologies such as solar panels and electric vehicles, the structural shifts in China's economy, and the ramifications of the global energy crisis," with solar and wind dominating the growth of electricity grids.
That means "new large-scale fossil fuel projects not only carry major climate risks, but also business and financial risks for the companies and their investors," Birol told the Guardian. "When I talk with the oil companies, both international and national oil companies, some of them are saying that we have been underinvesting in oil and gas. But companies and investors should be very careful about this claim, bearing in mind the demand trajectories we are seeing. It could lead them into taking very unhealthy, unwise economic and climate risks."
Beginning now, he added, investment decisions should be based on the time it would take to get new oil and gas fields into production.
"If you start a project today, wherever you are, the first oil or gas will come to markets in five years, and will come at a time when you will see global oil and gas trends declining," he warned. "Therefore, one should be very careful about not only the climate risk, but also the business risk on large-scale oil and gas projects."
The IEA was wary about declaring a fossil fuel peak after demand collapsed during the pandemic, Birol writes in his op ed. But "our latest projections show that the growth of electric vehicles around the world, especially in China, means oil demand is on course to peak before 2030. Electric buses and two- and three-wheelers are also growing strongly, especially in emerging economies, further eating into demand."
Birol also foresees natural gas consumption in advanced economies falling off during the 2020s, bringing an end to a "Golden Age of Gas" that the industry continues to insist will drag on for decades. "This is the result of renewables increasingly outmatching gas for producing electricity, the rise of heat pumps, and Europe's accelerated shift away from gas following Russia's invasion of Ukraine," he writes.
The op ed drew a sharp response from the Organization of Petroleum Exporting Countries (OPEC), the cartel that has sought to dominate global oil and gas markets since the early 1970s. "It is an extremely risky and impractical narrative to dismiss fossil fuels, or to suggest that they are at the beginning of their end," OPEC warned in a release.
"Such narratives only set the global energy system up to fail spectacularly," said Secretary General Haitham Al Ghais. "It would lead to energy chaos on a potentially unprecedented scale, with dire consequences for economies and billions of people across the world."
In his op ed, Birol agrees that "the declines in demand also won't be linear," with "spikes, dips, and plateaus" along the way. "Even as demand for fossil fuels falls, energy security challenges will remain as suppliers adjust to the changes," he adds.
But over the past several years, the growth of clean and carbon-free energy has consistently outpaced predictions, including the IEA's, and independent modelling shows those solutions moving faster still with supportive policies and sufficient investment.
[Top photo: /Piqusels]