'Hope and fear in equal measure': renewables racing against a heating world
June 30, 2023
Renewable energy has achieved critical mass, but the oil and gas industry has us staying a dangerous course amid climate change
Humanity is on the verge of two drastically different futures: one hopeful, one disastrous. 
Toppling like a set of happy dominoes are advancements in clean energy uptake — rapid transitions to wind and solar in particular that are set to push coal off a cliff. But we're also breaking a bunch of doomsday records, including Canada's worst wildfire season ever, oceans smashing temperature highs, Antarctic sea ice extent at a new low and record heat waves blossoming from China to Mexico.
The bad stuff adds up: in early June, Earth's average global surface air temperature flicked temporarily across the 1.5 C threshold for the first time in history. That number is symbolic, but it represents a concrete threat: beyond 1.5 C above pre-industrial temperatures, the likelihood of major Earth systems flipping from one state to another — of permafrost melting, monsoon season shifting or major ocean currents slowing down and stopping — increases dramatically.
Because of the unfathomably complex interplay between those planetary systems, it's impossible to predict exactly when, say, the Amazon will become a savannah. But it's widely agreed, as the Yale School of Environment warned in March, "surpassing 1.5 C could trigger a cascade of tipping points, which would irreversibly alter the global climate system."
But not all tipping points are bad, and the good stuff adds up too.
In 2021, it became cheaper to replace existing coal-powered plants with wind and/or solar than to just keep burning coal. The next year, growth in solar capacity alone surpassed that of all other sources of energy combined. Now power-sector emissions have peaked, and will fall in 2023 for the first time since electricity was invented.
These are enormously important thresholds. Electricity generation is (for now but not much longer) the single biggest source of greenhouse gas emissions, almost double that of transportation.
What exactly is a tipping point? 
Mini-tipping points are now proliferating throughout the global economy. Last year, Europe marked a new first by generating more power from wind and solar than from any other source. In the U.S., thanks to the Inflation Reduction Act's $66-billion per year investment in clean energy, heat pumps outpaced furnace installations in new buildings last year, for the first time ever.
"This is the pivotal decade in the energy transition," agrees a new report from the Rocky Mountain Institute. "Renewables will hit price tipping points in every major area of energy demand." 
It all adds up. By 2025, renewables will supplant fossil fuels as the world's number one source of electricity, prompting the International Energy Agency's director Fatih Birol to declare in February, "We are close to a tipping point."
Let's pause for a moment to recall exactly what a "tipping point" is. 
"The moment of critical mass, the threshold, the boiling point," is how journalist Malcolm Gladwell described it in his debut book, The Tipping Point, which launched both writer and subject to fame. Tipping points are moments of sudden transformation and, as Gladwell discovered, they occur in all sorts of systems — consumer fads and epidemics, chemical reactions and political revolutions; earth scientists sometimes call it a "regime shift" when an ecosystem flips, or collapses.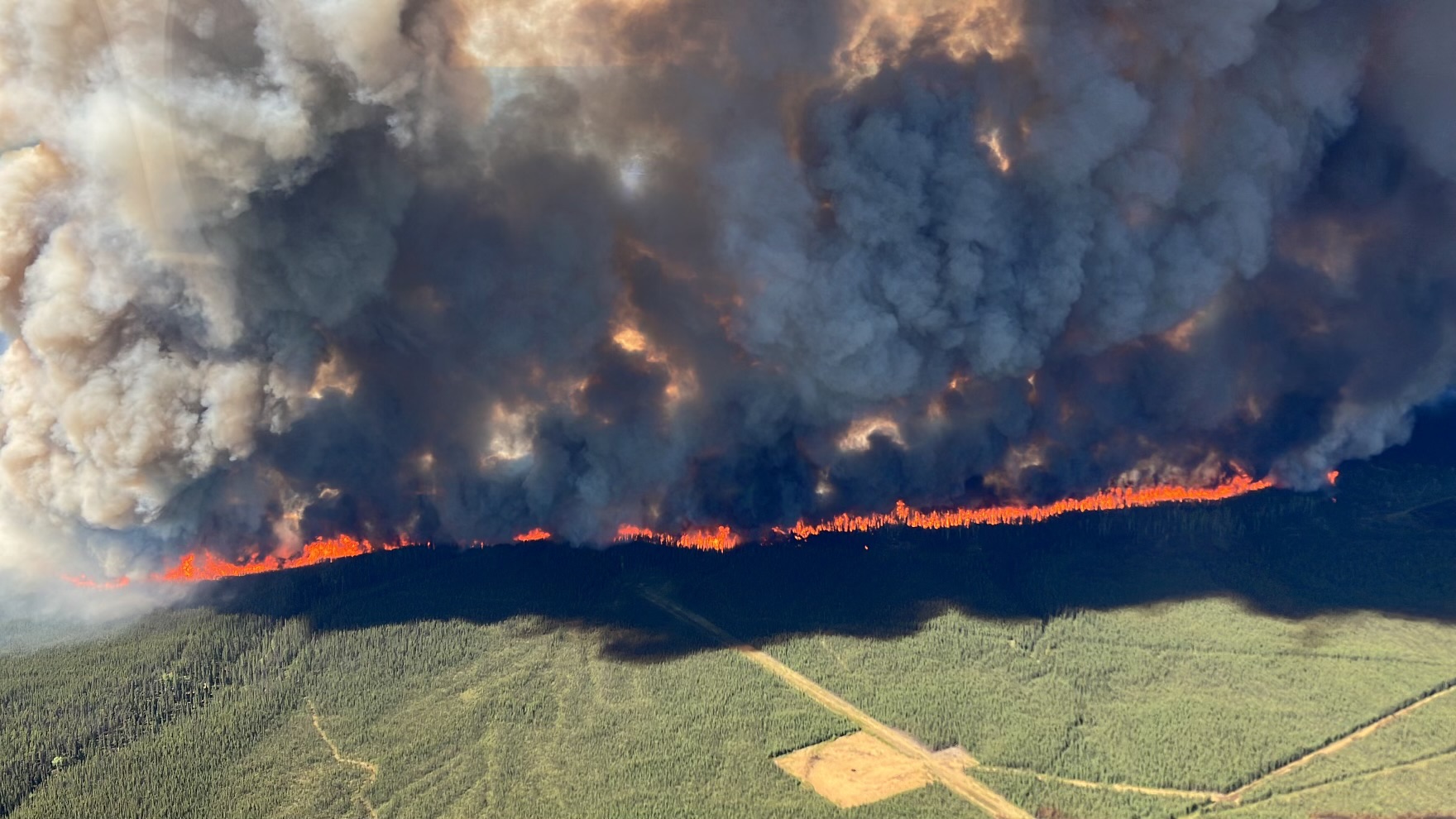 Climate change was notably absent from Gladwell's bestseller, which came out in 2000 (right when Canadian forests began emitting more carbon than they absorb). Still, he deployed some accidental foreshadowing when he defined a tipping point as "that magic moment when an idea, trend or social behavior crosses a threshold, tips and spreads like wildfire." 
Fire itself is the perfect illustration of a tipping point: if you keep adding heat to a fuel source, the moment of critical mass will announce itself as flame, beyond which no more input is required. Once lit, a fire feeds itself.
In the context of climate change, that's terrifying. Considered in light of the clean energy explosion transforming the global economy, it is the ultimate cause for optimism.
Fossil fuel pressures impacting progress 
Of course there are obstacles — namely, the $2 trillion in annual profits generated by existing fossil fuel infrastructure, and the political momentum that money has captured. "Many energy actors cannot conceive of a world of change and work actively to maintain the status quo," the Rocky Mountain Institute report politely observes. 
One Canadian embodiment of that status quo maintenance is the Pathways Alliance, a coalition of the country's largest oil producers that have cloaked their pursuit of unlimited growth in a promise to achieve net-zero emissions by 2050. "Last year was a record year for global oil demand," the Alliance's vice-president, Mark Cameron, told the Globe and Mail in response to a new report from the Canada Energy Regulator, which outlined the devastating impact an aggressive energy transition will have on Canada's oilpatch. "So I don't think I would assume that we're going to … all of a sudden be on that global net-zero track," Cameron said.  
But assumptions are no longer a determining factor. "The crucial thing is, before a tipping point, the force in the system is trying to hold back the transition … it takes real effort to try and help the new technology grow and establish itself," Simon Sharpe, author of Five Times Faster: Rethinking the Science, Economics and Diplomacy, said in a recent interview with BBC's Future Planet. 
"But beyond the tipping point," Sharpe continued, "it's reversed and the momentum is with the new technology. It's growing fast, and it's benefiting from these really strong, reinforcing feedbacks — the more people buy it, the more people invest in it, its cost comes down, it improves and then more people want to buy it, and this keeps going … That's when the transition really takes off."
Our federal government — despite its pipeline-buying ways — is at least aware of this. "These are forces that are well beyond the government of Canada," Natural Resources Minister Jonathan Wilkinson said in response to that Canada Energy Regulator report. "This is about global demand and global price." 
That demand, and those prices, have finally combined to produce the fastest energy transition in human history. It's exploding all over the world, right now. But will it be fast enough? Emissions remain higher today than ever before; can we really reverse fossil fuel's momentum fast enough to stop runaway climate change? 
This is the decade we'll find out. But exciting as it is to watch — and really, what could be more gripping — this isn't a spectator sport. Fossil fuel interests may not be able to prevent their own demise, but they can postpone it long enough to bring the rest of us down with them. Indeed, they're actively working to do so. That means we have to push back: every election in every jurisdiction; every climate rally; every letter to your editor or member of parliament counts. You don't have to be an activist. Donations and dinner table conversations matter too, as does knowing where your pensions and RRSP investments go. What we're after is critical mass.  
That is, after all, one of the more salient features of a tipping point, the quality that ought to inspire fear and hope in equal measure: once you've reached the threshold, a tiny push is all it takes.