International Energy Agency (IEA) confirms: no new oil and gas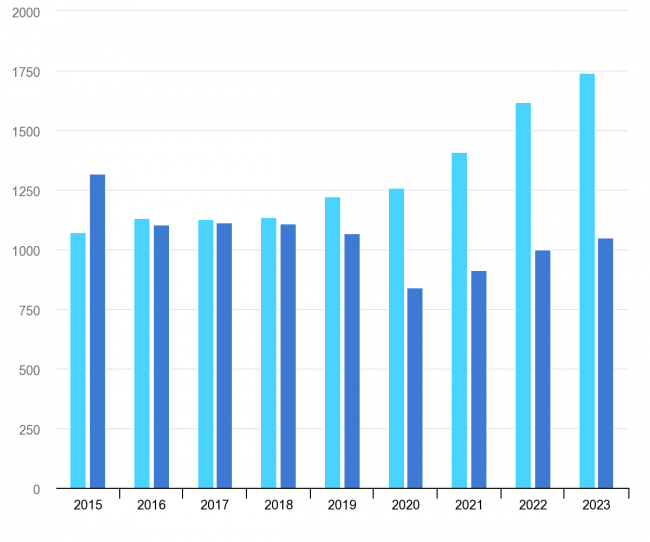 Clean energy    Fossil fuels  Appears in World Energy Investment 2023 Notes - 2023 values are estimated.
Sept. 26, 2023
Today, the International Energy Agency (IEA) released a major update to its Net Zero Roadmap report. This report confirmed what we already know: there is no room for new oil, gas, and coal expansion in a pathway to limit global warming to 1.5ºC – and some fields will need to be closed early. 
With the United Nations Climate Change Conference (also known as COP) around the corner, it is incredibly significant for the IEA to say this because countries, companies, and investors around the world rely on IEA data to guide their energy policy decisions. 
The 2023 Net Zero Roadmap includes some promising updates. Here are 3 of the most important wins in this new scenario:
The IEA confirms that to keep global temperature rise within the internationally agreed upon limit, there can be no new expansion beyond existing oil, gas, or coal fields. In other words, the IEA's analysis backs up the call of 600,000 people who marched across 7 continents earlier this month to demand that world leaders stop approving new fossil fuels. In fact, our latest research shows that 60% of EXISTING fields must stay in the ground.
The IEA has cut its projection for fossil gas demand in 2050 by almost half, compared to its previous 2021 scenario. This reflects the reality that renewable energy and electrification solutions are scaling up faster and are more cost-effective than industry-favored techno-fixes designed to prolong fossil gas use, such as "blue hydrogen" (hydrogen produced by gas) and carbon capture and storage.
The new scenario relies less on the use of carbon capture and storage (CCS) than ever before. At OCI, we have long argued that CCS has been a proven failure over the past 50 years. The IEA previously championed CCS. Now, looking back at CCS's terrible track record, the IEA has acknowledged the history of CCS as "largely one of unmet expectations." The roadmap reduces its projections for CCS deployment in 2030 by around 40% compared to the original NZE scenario, which is still a dangerously high level of this dangerous distraction.
Despite these wins, some big problems remain. Wealthy governments haven't done enough to cut climate pollution since the first scenario was published in 2021, which means the newest version of the NZE scenario includes more fossil fuels in the energy sector and more climate pollution through 2030 than previous versions.
While the IEA publishes multiple energy scenarios, the Net Zero Emissions (NZE) scenario is unique: it is the only one that explicitly charts a path to meet the goal set by the international community to limit global temperature rise to 1.5ºC and maintain a livable planet.
Oil Change International supporters like you were a big part of persuading the IEA to put 1.5ºC at the heart of its analysis. After five years of campaigning by OCI and our allies in the '#FixTheWEO' coalition, the IEA finally started catching up in 2021 by publishing the first NZE scenario.
Without public pressure, the IEA probably wouldn't have published this scenario – and since they did, everyone from progressive government ministers in the halls of power to climate justice protesters in the streets have used its findings to demand an end to fossil fuel expansion. 
The time for a swift, equitable, and fully funded phase-out of fossil fuels is now, with rich countries moving first and fastest and paying their fair share to finance a global just transition.
As countries prepare to make serious climate commitments at COP28, they must take into account the unequivocal evidence that the shift away from fossil fuels must happen, and it must happen fast.
[Top chart : Global energy investment in clean energy and in fossil fuels, 2015-2023]