Time to Tear off the Masks in the Media's Framing of the Horgan Pipeline Debacle

February 11, 2020
Names are important. Terms are important. We need to use them more carefully and precisely than ever in this current era of spin, obfuscation, fake news and outright lies that comprise a larger and larger proportion of both our social and mainstream media.
Since having policy analyst Adam Finch on my show two weeks ago to talk about some of this, I have noticed bigger and bigger dangers ahead of those of us opposing the construction of a new pipeline from the Peace Region to Kitimat. If we are not careful, the justice, popularity and relevance of our cause could be compromised through a carefully crafted agenda of de-politicization and obfuscation that Big Oil and its servant governments are engaged in already.
In the grand tradition of rhetoric scholar Kenneth Burke, I will try to show how our language is being crafted to achieve the political objectives of our enemies. Let us begin by looking at whom media coverage identifies as the protagonists and antagonists in this pipeline battle.
Coastal Gas Link: The primary antagonist, from the perspective of our side, is portrayed as a company nobody has ever heard of, Coastal Gas Link (CGL). CGL also has the benefit of having no consumer-level customers; not only does it have a negligible media profile but, because of its remoteness from the consumer, it cannot be subject to boycott campaigns; it has no storefronts so no sales can be disrupted by picketing; the only people on whose good opinion CGL depends for its profits are oil companies. So, rather than portraying the villain in our story as the companies whose gas will go through the pipe or the companies building the LNG terminal in Kitimat for whose use the pipe is being built, we keep hearing about a smaller company whom nobody can boycott or picket. And there is a reason for that.
The RCMP: The secondary antagonist in this narrative is the main police force in BC. Many of our cities do not have municipal police forces, including our second-largest city, Surrey. This means that more than a million British Columbians identify the RCMP as the police force that polices their streets, guards their homes and answers 911 calls. But, of course, the RCMP did not just decide out of the blue to head up to Unist'ot'en and start cracking heads. That is because a sacrosanct element of our social contract is the civilian oversight of the police. Since 2001, BC's system of government has placed those oversight duties in the hands of a provincial cabinet minister called the Solicitor-General.
You may remember that our last Solicitor-General, Rich Coleman, is facing a probe by a special prosecutor because he used his power as the commander of the RCMP in our province to shut down criminal investigations of money laundering. Many NDP politicians have noted that Coleman's direct oversight of the RCMP makes him the person primarily responsible for the law enforcement decisions by the RCMP about whom and what to investigate. So, the decisions about what to enforce and how to enforce it are made by a real person, democratically elected and accountable, John Horgan's Solicitor General, Mike Farnworth.
It is worth noting that Mike Farnworth is the only member of the BC legislature who was also an elected government MLA during the last NDP government's intentional escalation of the Gustafsen Lake siege, which involved the deployment of land mines and the firing of over 14,000 rounds of ammunition at indigenous land protectors, decisions that court documents later exposed as intentional, political decisions made by NDP cabinet ministers.
The Injunction: Some apologists for Farnworth make an argument similar to one made by NDP supporters during the Clayoquot Sound mass arrests and trials of 1993 in which I was incarcerated. They argue that the RCMP and Solicitor-General's hands are tied because people are being arrested for violating a court order obtained by the pipeline company from the BC Supreme Court. This is true. But here are some things that are also true:
The injunction's existence is contingent upon a set of permits already awarded by the province for constructing the pipeline; the BC government is free, at any time, to revoke those permits and the injunction would cease to exist.
The injunction's existence is also contingent upon a final unissued permit not being denied; the BC government can, at any time, evaluate this final permit and deny it and the injunction would cease to exist.
The Solicitor-General might well be over-reaching if he singled out a lone injunction and told his employees not to enforce it. But he is well within his rights to put forward general policing policies that all members of his police force must abide by. These might include not interrupting traditional indigenous activities on unceded land whose status is before the BC Treaty Commission, or not conducting military-style assaults against racialized populations, or not destroying valuables like vehicles, healing centres, works of art, trap lines, etc. in the course of carrying out their business. He could even go with something really basic, like "don't beat up journalists and stop them filing stories by detaining them." But he has not. He could, at any time. But he has not.
So while the injunction's existence is not the Mike Farnworth's doing, its enforcement is. And while its creation is not the doing of George Heyman, the Minister of Environment, its continued existence is.
The Rule of Law: The term "the rule of law" is often deployed to refer to times when governments are constrained by the constitutional order from impinging on the rights of citizens. "We are bound by the rule of law," has been used in the past by governments to explain why they were no longer entitled to jail women for seeking reproductive healthcare or why they officers were no longer allowed to engage in carding or "stop and frisk" practices. Here, the meaning has been turned on its head to de-politicize political decisions, to distance the decisions to build a pipeline, to force it through unceded, contested territory from the people who made those decisions, the elected BC and Canadian governments.
Now, let us turn this around and think about the words that are not being used, beginning with whom and for what the pipeline is being built. Coastal Gas Link is building the pipeline for: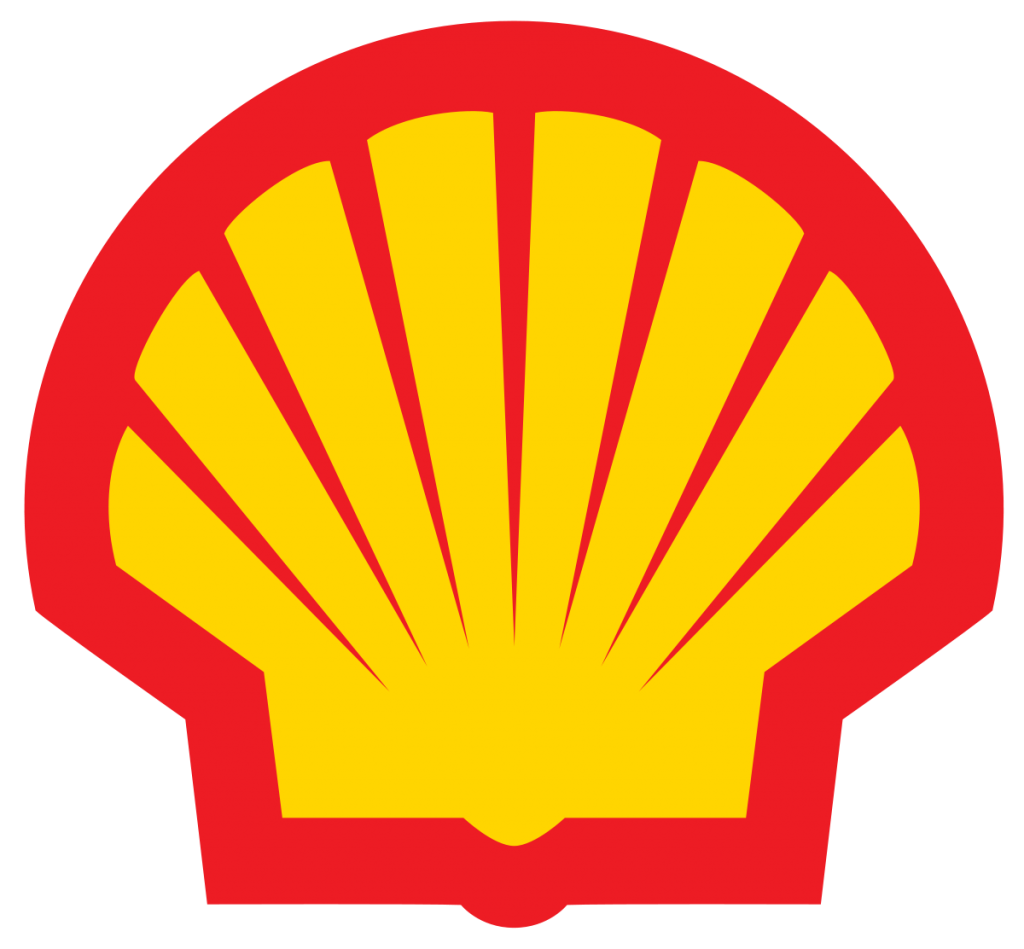 Royal Dutch Shell: Shell Canada is a subsidiary of a transnational oil company called Royal Dutch Shell. It is Royal Dutch Shell the transnational corporation that is the biggest private sector investor in the Kitimat LNG project for which the pipeline is being built. It is also the biggest recipient of the $6 billion in subsidies by the Horgan government that caused the project to be launched. So, unlike CGL, there are literally hundreds of gas stations, convenience stores and offices all over Canada that people can easily picket. There is a company that that one can boycott.
In fact, Shell has been subject to a number of boycotts because this is not the first time it has made a deal with a government to extract and process oil and gas and then used that government's police as company goons to intimidate racialized people opposing the project. In the 1980s, Shell was the subject of an international boycott because of its close association with South Africa, a white supremacist pariah state hated the world over for its system of racial segregation, violence and torture called "apartheid." Shell was the main target of boycott efforts to bring down the white supremacist regime it funded.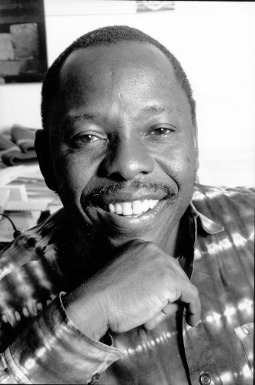 Royal Dutch Shell settled out of court for Ken Saro Wiwa's execution in 2009 for $15 million
In the 1990s, Shell used a combination of its hired goons and Nigeria's military police to systematically murder the leadership of the Ogoni people of the Niger Delta. People like Ken Saro Wiwa were brutalized and eventually killed for standing up to Shell's pipelines and refineries on their traditional territory.
Also note how when you say "Royal Dutch Shell," all that Jason Kenney-Rachel Notley bullshit about "foreign money" backing Canadian environmentalists vanishes as a talking point. Shell is jointly incorporated in the Netherlands and UK.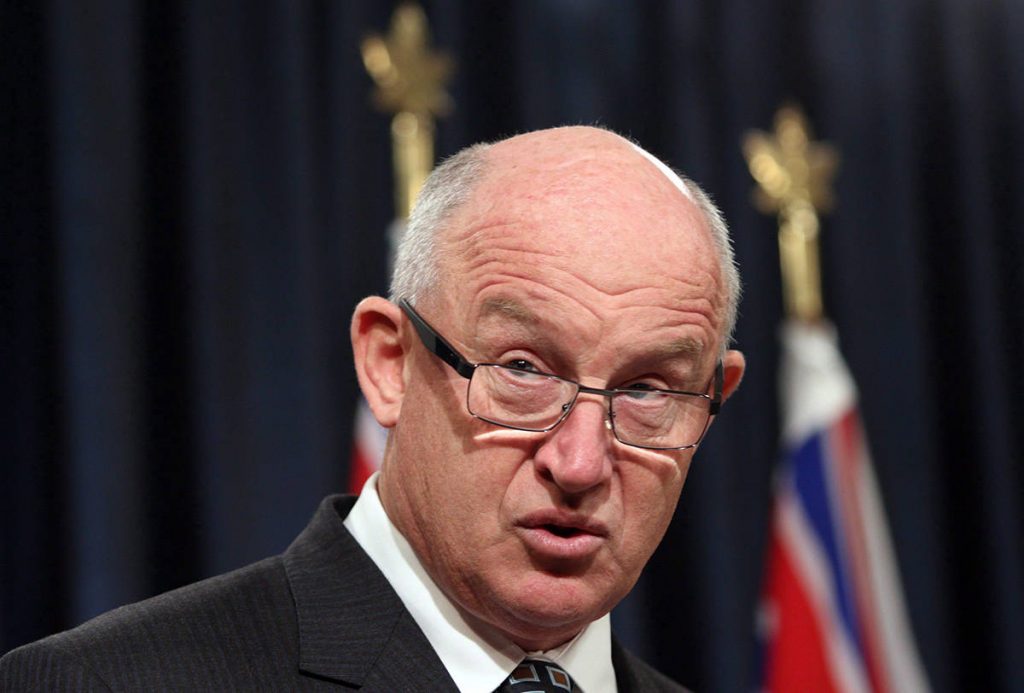 Mike Farnworth, Solicitor-General & commander of BC's RCMP
Mike Farnworth: While people have been pretty good at keeping the names "Justin Trudeau" and "John Horgan" in circulation, we have struggled to remind people that when they talk about how the RCMP are behaving, how they are doing their job, whom they are targeting for arrest, how many resources they are using, nobody mentions that those decisions are being made by a man with a name, address and phone number.
The BC NDP, the Green Party of BC and the Liberal Party of Canada: Let us remember that these are the parties that form the governments that issued the permits, that doled out the subsidies, whose MPs and MLAs all have to keep voting in favour of the permits, the subsidies and the continuation of the government every few weeks.
While there is real value in holding bad leaders accountable, we also have to remember that these parties' caucuses could fire their leaders at any time and choose leaders who support climate justice. While there is real value in talking about a Trudeau government or a Horgan government, let us remember that the votes to keep these governments in power are cast by a minimum of 213 parliamentarians in Victoria and Ottawa.
Furthermore, these parties also have members who, in the case of John Horgan, returned him to the leadership of the party just three months ago with a 97% approval vote, ten months  after the militarization of Wet'suwet'en territory began. That vote was given by hundreds of delegates to the party's convention. Thousands of members of the BC Green Party will have a chance to vote for the party's next leader this spring; if they vote for a leader who votes, once again, for fossil fuel subsidies next week, who refuses to say "pull the permits" or "cancel the pipelines" but instead continues in the party's disingenuous "both sides" nonsense, they are complicit too. They are part of the machine that is committing this omnicide, this act of climate villainy and brutal, racist oppression.